Oracle Cloud Application Certification
Since we are Oracle Certified Professionals, we also give necessary training and prepare any one to be a Certified Oracle Professional. Whether you would like to become an Oracle Certified Junior Associate, Associate, Professional, Master, Expert or Specialist in a specific technology area, you'll need to meet certain requirements, which are different for each certification. Some certifications require you to take a related training course, while some do not. So before getting certified, kindly choose your field of interest in Oracle and then proceed, to get focussed on the things you are going to deal with.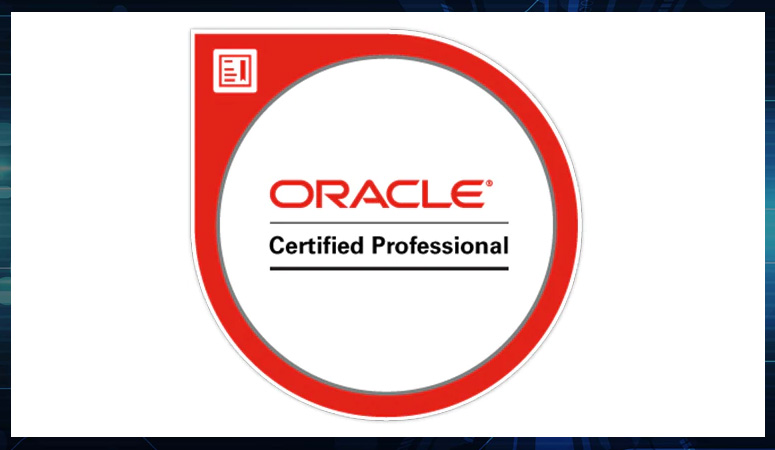 Earning an Oracle Certification empowers you with the latest product-specific knowledge and skills to compete in the rapidly changing world of technology, and sets you apart, giving you an edge in job interviews. Completing each step in your path guides you toward earning a globally recognized and well-respected credential that proves your expertise - in the least amount of time possible. Your passion for learning can be rewarded financially. Oracle Certification holders reported a 7% salary increase after earning credentials.
Benefits of getting Oracle Cloud Application Certification
Oracle Cloud Application Certification gives you a badge to get noticed on networking sites like LinkedIn. Displaying a digital badge on your social media profiles enhances your credibility and can attract new job opportunities. Curious hiring managers can easily verify your Oracle Certification by clicking on your badge to get more information about your proven skills. Thus giving you an outstanding career opportunities.